Pediatric Walk-in Clinic Questions and Answers
At Dr. Shima Hadidchi MD, we also offer pediatric care services for children of all ages on walk-in basis, we are open 5 days a week. Our experiences doctors and medical professionals are ready to help your little ones to feel better! For more information, call us today. We are located at 12740 Hesperia Rd. Victorville, CA 92395.
*We Offer Pediatric Covid-19 Vaccinations for Anyone Aged 6 Months and Up.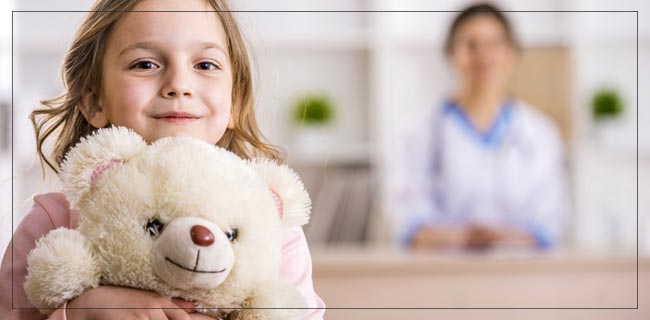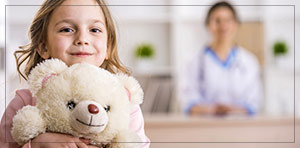 Table of Contents:
When should you schedule your first pediatrician appointment?
How often should a child visit a pediatrician?
What is included in a child's wellness visit?
How do I find a pediatrician for my baby?
Having a child awakens a whole new emotional field in parents! You experience intense love and happiness alongside anxiety, exhaustion, and concern for your child's wellbeing, and all of those emotions feel maxed out. At Dr. Shima Hadidchi MD, we empathize with the emotional toll that occurs with being a parent, and we want to help lighten your load with our pediatric services! Our medical professionals love children and are fully certified to provide your children with top-quality medical care.
When should you schedule your first pediatrician appointment?


If you have recently given birth, the first pediatrician appointment for you and your baby should occur within three to five days after your baby's birth date. If your baby is older than that but has not had a pediatric appointment, that is okay! There is no need to worry, but you should make a pediatric appointment for your child as soon as possible so that the pediatrician can identify any potential health concerns with your baby.
How often should a child visit a pediatrician?


As your child gets older, the recommended visits to the pediatricians will be less frequent. However, for the first three years of your child's life, the American Academy of Pediatrics (AAP) recommends that they should come in to see the pediatrician at least 12 times. The scheduled times that your child should come in to see a pediatrician are as follows: three to five days old, one month, two months, four months, six months, nine months, 12 months, 15 months, 18 months, 24 months, 30 months, and three years. After your child turns three, they only need to come in for annual checkups from then on until they reach the age of 21.
What is included in a child's wellness visit?


Your child's wellness visit will consist of simple tests and medical observations that are appropriate to their age and development. As such, their wellness visits will evolve and change as they get older. The wellness visits are also dependent on any conditions that are found at any stage of their development, as your pediatrician will want to monitor the condition and provide any necessary treatment when and if necessary. With that in mind, a child's wellness visit could include any of the following:

• Checking your baby's head circumference, length, and weight, and seeing where they compare to the standard
• Head-to-toe physical exams using palpation and other techniques
• Vital sign checks, including blood pressure, and heart rate
• Immunization updates
• Vision and hearing screenings
• Advice and education on nutritional health, physical fitness, and illness prevention
• Tracking how well your child is developing
• Monitoring any known conditions or concerns
How do I find a pediatrician for my baby?


If you are looking for a friendly, kind, and professional pediatrician to provide medical care to your newborn baby in the Victorville, California area, we invite you to come to Dr. Shima Hadidchi, MD! Dr. Hadidchi has extensive pediatric experience and training, and she is well-equipped to take exceptional medical care of your little bundle of joy! Our walk-in clinic is located at 12740 Hesperia Road in Victorville, California.

For thorough and quality pediatric service, there is no better clinic than Dr. Shima Hadidchi, MD! Please call us if you would like to learn more about our pediatric services or would like to book an appointment with us. You can also schedule an appointment through our website or simply walk-in to our clinic! Dr. Shima Hadidchi MD's hours of operation are from Monday – Thursday: 8:30am – 5:00pm, Friday: 8:30am to 4:00pm, Saturday: By Appointment Only. Serving pediatric patients from Victorville, CA. Apple Valley, CA. Adelanto, CA. Hesperia, CA. Crestline, CA. Highland, CA. Barstow, CA.