Geriatric Doctor Questions and Answers
If you are looking for a trusted geriatric doctor, come to Dr. Shima Hadidchi, MD. Our kind and compassionate professionals are experienced in treating older adults and can help improve their quality of life. Call us for more information or schedule an appointment online! We are conveniently located at 12740 Hesperia Rd. Victorville, CA 92395.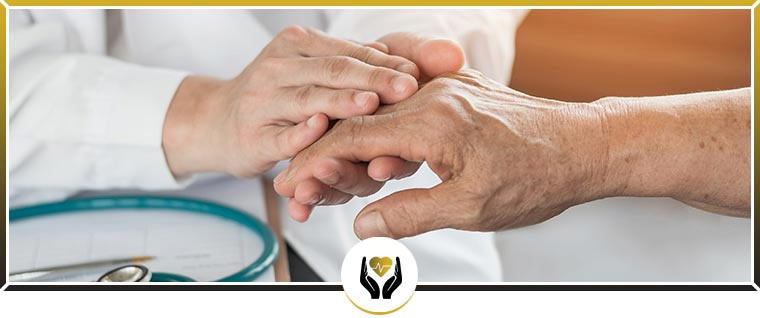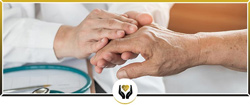 Geriatric doctors are primary care physicians that primarily focus on treating older adults and the elderly. These physicians specialize in evaluating, diagnosing, treating and preventing diseases, injuries and conditions that commonly affect the older population. They provide essential primary care services that help seniors manage chronic health conditions and improve their overall quality of life.
What does a geriatric doctor do?
Geriatric doctors specialize in diagnosing and treating issues that affect older adults, from acute injuries to chronic illnesses. Their patients often have one or more chronic health issues; 80% of older adults have at least one chronic disease, and 68% have two or more. While a geriatrician will generally manage a patient's overall care, they also work with others on their health care team, including:
Family members
Caregivers
Family physicians
Nurses
Pharmacists
Social workers
Community-based service providers
Physical therapists
Therapists
Older people are often on several medications for different ailments, known as polypharmacy. Because of this, geriatric doctors are highly knowledgeable about the side effects, interactions and contraindications of medications.
Why do we need geriatricians?
Geriatricians provide invaluable care for their patients and have a unique skillset that allows them to treat any patient of advanced age. Their expertise is critical and relevant to caring for older adults. As they often take multiple medications, have more conditions, and require more time for consultations, older adults need an in-depth treatment program more than their younger counterparts.
Because evidence-based guidelines are generally designed for a younger adult with a single condition, this can present treatment challenges. These guidelines are often unfeasible, conflicting, inapplicable, or irrelevant to an older adult facing changes related to aging, multiple diseases, and numerous drugs.
Geriatricians can add expertise to help find a solution to these challenges.
Is geriatrics considered primary care?
Yes, in most cases, geriatrics is considered primary care. The vast majority of care provided to older patients by geriatricians is primary care as they act as their first line of contact for all medical concerns and inquiries.
What are common elderly health problems?
Arthritis — The number one condition that people 65 or older contend with, the CDC estimates that arthritis affects nearly half (49.7%) of all adults over 65. It can lead to pain, physical deformities and lower quality of life for some seniors. Although arthritis can discourage an active lifestyle, it is important to work with a doctor to develop a personalized activity plan that can help maintain overall health and wellbeing.
Heart Disease — According to the Centers for Disease Control and Prevention (CDC), heart disease is the leading cause of death in adults over age 65, accounting for over 655,000 deaths every year in the United States.
Cancer — The CDC reports that 28 percent of men and 21 percent of women over age 65 are living with some type of cancer. If caught early on through screenings, such as skin checks, colonoscopies, and mammograms, many types of cancer are treatable. And though cancer is not always able to be prevented, by working with your medical team and maintaining their healthy senior living recommendations, it is very possible to improve quality of life as a senior living with cancer, including during treatment.
Respiratory Diseases — Chronic lower respiratory diseases, such as chronic obstructive pulmonary disease (COPD), affect about 10 percent of the population over the age of 65. Among this age group, roughly 10% of men and 13% of women live with asthma, and 10% of men and 11% of women live with chronic bronchitis or emphysema.
Alzheimer's Disease — Commonly associated with age-related degeneration, Alzheimer's disease affects one in nine people age 65 and older, which is about 11 percent of the senior population. Because diagnosing Alzheimer's disease is challenging, it is difficult to know exactly how many people are living with this chronic condition.
Osteoporosis — If a fall occurs that results in a fracture or a collapse of the vertebral bodies, osteoporosis can contribute to becoming less mobile and potentially disabled. An estimate by the National Osteoporosis Foundation reports that the number of Americans over the age of 50 affected by osteoporosis is 54 million, which puts these individuals at risk for a fracture or break that could lead to poor senior health and reduced quality of life.
Other health problems that commonly affect seniors include:
• Diabetes
• Influenza and Pneumonia
• Falls
• Obesity
• Depression
• Oral Health
• Shingles
If you are looking for a trusted geriatric doctor, come to Dr. Shima Hadidchi, MD. Our kind and compassionate professionals are experienced in treating older adults and can help improve their quality of life. Call us today to book an appointment, or visit our clinic conveniently located at 12740 Hesperia Road, Victorville, CA 92395. Dr. Shima Hadidchi, MD, is open from Monday – Thursday: 8:30am – 5:00pm, Friday: 8:30am to 4:00pm. We look forward to serving you! We serve patients from Victorville CA, Apple Valley CA, Adelanto CA, Hesperia CA, Crestline CA, Highland CA, and Barstow CA.