Internal Medicine Doctors Questions and Answers
At Dr. Shima Hadidchi MD Family Practice, Our experienced doctors specialize in the prevention, diagnosis and treatment of many diseases. Senior and geriatric patients are also welcome. Call us or request an appointment online today! Our clinic is located at 12740 Hesperia Rd. Victorville, CA 92395.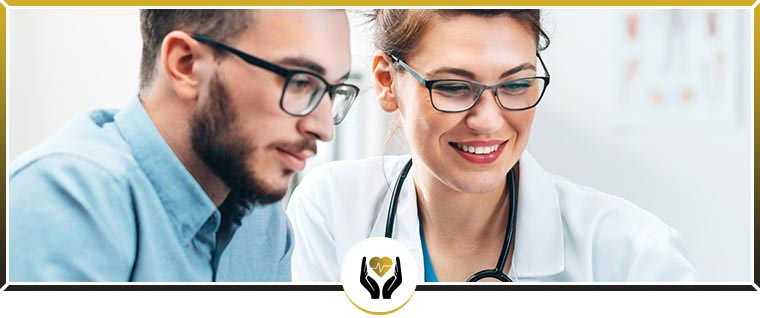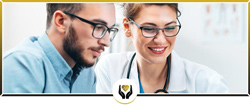 Internal Medicine Physicians Q & A
The medical practice known as internal medicine is not always fully understood by a lot of people! For example, when people hear that a doctor is an internist, they might assume that the doctor is an intern. While this is a reasonable mistake, internists are fully certified doctors often with many years of experience! Our internists at Dr. Shima Hadidchi MD Family Practice provide a wide variety of services with expertise and professional care.
What does an Internal Medicine doctor do?
Internal medicine doctors, or internists, specialize in treating a broad range of medical issues affecting the internal organs. Their specialties include cardiology, endocrinology, gastroenterology, hematology, oncology, rheumatology, and immunology. With this broad range of specialties, internal medicine doctors are equipped to treat anything from diabetes to rheumatoid arthritis! Since many people develop multiple internal medical conditions as they age, internists need to have a comprehensive and detailed knowledge of such conditions so that they can provide proper treatment and understand how the conditions interact with each other and the body. Internal medicine doctors diligently and carefully monitor each condition a patient has, providing medication, treatment, and medical advice to optimize their patient's health. In addition to treating patients, internal medicine doctors may conduct academic medical research to further their knowledge and contribute to their field of expertise.
What makes internal medicine doctors different from other doctors?
In the same way that a pediatrician only treats children, internal medicine doctors only treat adults. However, some internal medicine doctors take extra training to add pediatric care to their offered services. In the same way, family medicine doctors often receive further internal medicine training as a way of bolstering the specialized services that they offer. Internal medicine doctors often provide more specialized services than family doctors and work in inpatient and outpatient settings. In contrast, family doctors offer a more comprehensive range of services and mostly work in outpatient settings. At Dr. Shima Hadidchi, MD, our medical professionals specialize in internal medicine, in addition to pediatric care and family medicine! As such, we are proud to offer excellent services for whatever medical concern you have.
What do internal medicine doctors treat?
Internal medicine doctors treat any condition that affects the internal organs! With that in mind, there is a litany of different medical conditions that they are fully qualified to treat. Some of these medical conditions include the following:
Allergies
Asthma
Atrial fibrillation (AFib)
Autoimmune disorders
Chronic obstructive pulmonary disease (COPD)
Different kinds of cancer, such as leukemia, brain cancer, colon cancer, prostate cancer, or breast cancer, to name a few
Heart arrhythmia
High blood pressure
High cholesterol
Hormonal imbalance disorders
Lupus
Metabolic disorders
Osteoarthritis
Rheumatoid arthritis
Sinus infections
Thyroid disorders
Type 1 and type 2 diabetes
And more!
When should I see an internal medicine doctor?
If you are an adult who suffers from any of the above conditions or disorders, you will do well to see an internal medicine doctor! Internal medicine doctors are the first-line source of treatment, which means that they are the first medical professional to see if you are an adult that requires medical treatment for an internal condition.
We encourage you to come to Dr. Shima Hadidchi, MD if you require an internal medicine doctor! To make an appointment with us, please call us or schedule an appointment through our website. Our clinic is located at 12740 Hesperia Road in Victorville, California. You can reach us during the hours of Monday – Thursday: 8:30am – 5:00pm, Friday: 8:30am to 4:00pm. Serving patients from Victorville, CA. Apple Valley, CA. Adelanto, CA. Hesperia, CA. Crestline, CA. Highland, CA. Barstow, CA.