Primary Care Doctor Questions and Answers
Welcome to Dr. Shima Hadidchi, MD! Our physician and medical staff offer family practice and primary care services for the whole family. We are conveniently located at 12740 Hesperia Rd. Victorville, CA 92395. Call now or schedule an appointment online!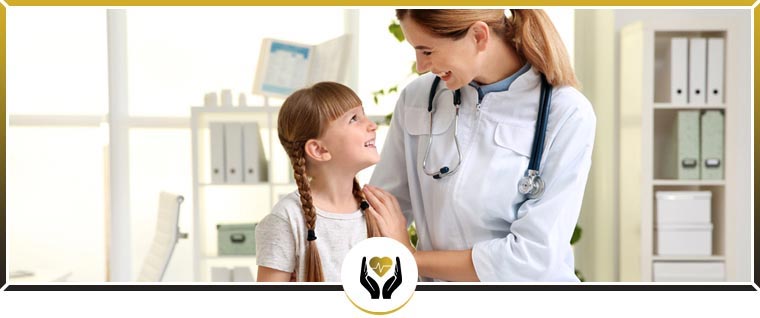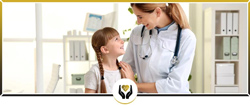 How do I find a primary care physician?
While it may seem difficult to find a primary care physician, it is not as complicated as you may think. You should first see how many primary care physicians are in your immediate area; in many cases, states or insurance providers have a searchable database which may help you find a primary care physician who is covered by your insurance. You can do a simple online search to locate doctors in your area who are accepting new patients; you may also ask friends and family for recommendations about which primary care physician that they see.
There are other factors you will want to consider when looking for a family doctor or primary care physician, including whether the doctors you are looking at are within your insurance network. For those without insurance, you will need to do your research – either by calling or visiting the prospective doctors' websites – to see if they offer payment plans or options for those without insurance. It is important that you do research on any doctor you are considering, that you may find one who will best meet your needs and be a good fit for you.
In addition to making certain that your options are covered by your insurance, you should also look at the location of the doctors who you are looking at. It is important that you consider this when making your selection and set yourself a limit on how far you are willing to travel or if you are going to limit your search to your immediate and surrounding area.
And, lastly, you are going to have to meet with a doctor in person. Most doctors offer a meet-and-greet appointment, which is primarily for you and the doctor to get to know each other and determine whether the doctor is a good fit for you. Remember: a first visit is not a commitment; you can always continue looking if the doctor you first meet with is not a good fit.
What does a primary care doctor do?
A primary care physician is who you go to see for routine screenings, immunizations, and check-ups. They are there to see to any of your routine medical issues, such as if you require treatment for an illness or a referral to a specialist. They should be your first point of contact on any health-related question or concern that you might have. If you are in need of more specialized care, treatment, or a diagnosis, then your primary care physician will be the one who will refer you to see a specialist.
In addition, they help to coordinate your medical care and are a valuable source of information on your medical questions or concerns, along with being something of a repository of your medical history. It is important that you have a primary care physician for a continuance of care and to keep your medical history accurate and up-to-date.
Is family medicine the same as primary care?
Yes and no. Doctors who specialize in family medicine are primary care physicians, but they are a pediatrician and internist combined, caring for both children and adults. Primary care physicians specialize in internal medicine – making them internists – and care primarily for adults. Either a family practitioner or a primary care internist doctor are a good choice for your primary care physician, as they can fulfill the same medical needs as your primary point of contact for medical treatment and coordinating your treatment and referrals.
If you are looking for a primary care physician, then give us a call at Dr. Shima Hadidchi, MD. We are located at 12740 Hesperia Rd. in Victorville, CA 92395. You can call us or visit us online for more details, or to book your appointment now. We serve patients from Victorville CA, Apple Valley CA, Adelanto CA, Hesperia CA, Crestline CA, Highland CA, and Barstow CA.