About Dr. Shima Hadidchi MD Family Practice in Victorville, CA
Dr. Shima Hadidchi is a board certified doctor dedicated to providing the best medical care. Her practice offers a wide range of services to help you be the healthiest you can be. Visit us today at 12740 Hesperia Rd. Victorville, CA 92395 or request an appointment Online!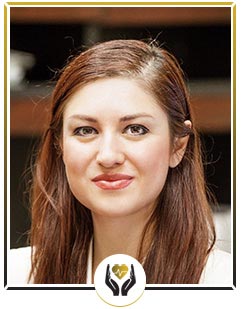 Shima Hadidchi, MD.
Dr. Shima Hadidchi's primary care office is committed to providing comprehensive, personalized care for you and your family. Our Practice setting is warm and inviting and we strive to provide genuinely compassionate care to our patients.
Dr. Hadidchi is one of the best-rated doctors in High Desert. She encourages a collaborative approach to patient care and believes that patient participation is an integral component to the healing process. She strives to guide her patients to achieve healthier and happier lives.
Medicine and patient care is her passion and all of her patients mean the world to her.
Dr. Shima Hadidchi earned her medical degree in 2004 from Hadamon University of Medical Sciences (HUMS) in Hamadon, Iran with honors in clinical externship and internship training. She also received awards for Best Intern and Outstanding Research Project.
She completed her residency training at United Regional Healthcare System in Wichita Falls from 2009-2012. She is Board Certified in Family Medicine. She worked as a hospitalist at St. Mary Medical Center from 2012-2013 and since then, she is mainly seeing patients in her own office.
Services offered but not limited to:
Acute Illness Treatment
Chronic Conditions Treatment
Annual Preventive Exams
Sports Physicals
Women's Health/Family Planning
Dermatology & Skin Disorder Treatment
Geriatrics
Pediatrics
Weight Loss Management
Depression/ Anxiety Treatment
Joint Pain Care and Injections
Publications
Salehpour, F M.D., Meshkini, A M.D., Hadidchi, S M.D.
"A Case Report of Primary Multiple Cerebral Hydatid Cysts"
– The Middle East Journal of Emergency Medicine, September 2005
Ranjbar, M M.D., Hadidchi, S M.D., Nojomi, M M.D.
"Clinical Features of Patients With Typhoid Fever and Drug Resistance of the Causative Isolates in Western Iran"
– Tropical Doctor, 2009
Membership in Professional Societies
American Academy of Family Physician
American-Iranian Medical Association
Awards and Accomplishments
Advanced Cardiovascular Life Support (ACLS) certification, June 2011
Pediatric Advanced Life Support (PALS) certification, 6/2011
Physician Humanitarian Award for attending Cholera Control program, 2001
Citizen Award for HIV education, Iran, 2003