Meet Dr. Shima Hadidchi MD in Victorville, CA
Dr. Shima Hadidchi is a board-certified doctor dedicated to providing the best medical care. Her practice offers a wide range of services to help you be the healthiest you can be. Contact us today for more information or schedule an appointment online. Visit us today at 12740 Hesperia Rd. Victorville, CA 92395 or request an appointment online!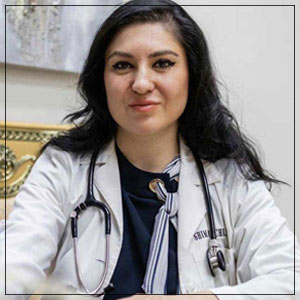 Table of Contents:
What is the educational background of Dr. Shima Hadidchi MD?
What are Dr. Shima Hadidchi MD's top area of care?
What are the awards and accomplishments of Dr. Shima Hadidchi MD?
Is Dr. Shima Hadidchi MD accepting new patients?
How can I make an appointment with Dr. Shima Hadidchi, MD?
How is Dr. Shima Hadidchi, MD rated?
Dr. Shima Hadidchi's primary care office is committed to providing comprehensive, personalized care for you and your family. Our Practice setting is warm and inviting and we strive to provide genuinely compassionate care to our patients.
Dr. Hadidchi is one of the best-rated doctors in High Desert. She encourages a collaborative approach to patient care and believes that patient participation is an integral component to the healing process. She strives to guide her patients to achieve healthier and happier lives.
Medicine and patient care is her passion and all of her patients mean the world to her.