Semaglutide Injections for Weight Loss in California
When used alongside diet and exercise, semaglutide injections for weight loss can produce life-changing results for obese patients. Visit Dr. Shima Hadidchi MD's Family Practice to determine if semaglutide is right for you. Contact us today for more information or book an appointment online. We have convenient locations to serve you in Apple Valley, CA and Victorville, CA.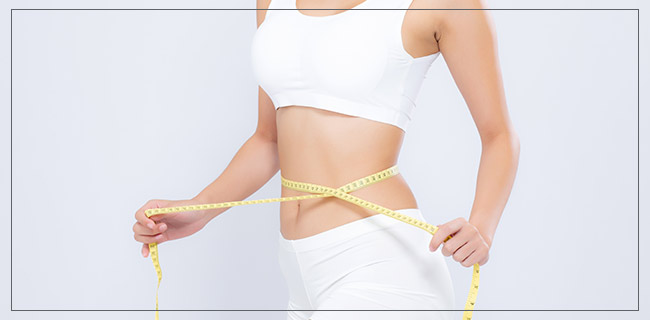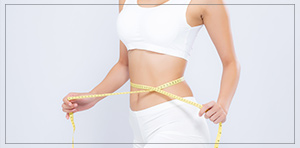 Table of Contents:
What are semaglutide injections?
How do semaglutide injections work?
What are the benefits of semaglutide injections?
Who qualifies for semaglutide injections for weight loss?
What are Semaglutide injections?


Semaglutide is offered in California by Dr. Shima Hadidchi MD. In patients with type two diabetes, Semaglutide (Wegovy, Ozempic, Rybelsus) reduces blood sugar levels and reduces the risk of major cardiovascular events such as heart attacks and strokes. Semaglutide is also a highly effective option for weight loss among eligible patients to help avoid obesity-related complications. The GLP-1 agonist Semaglutide increases insulin release, lowers glucagon release, delays gastric emptying, and reduces appetite.
How do Semaglutide injections work?


As blood sugar decreases, semaglutide increases insulin release decreases glucagon release and delays gastric emptying. In addition to controlling appetite, Semaglutide also reduces the amount of food you want to consume. A drug called Semaglutide acts as a glucagon-like peptide-1 (GLP-1) agonist.

The medication is usually injected under the skin once every seven days in the thigh, abdomen, or upper arm, according to your doctor's instructions. Depending on your medical condition and response to treatment, the dosage will be determined. Your doctor may prescribe a low dose of this medication and gradually increase it to reduce the possibility of side effects. Observe your physician's instructions closely. It is possible to take this medication with or without food.

To get the most benefit from this medication, use it regularly. Make sure you use it every seven days. It is acceptable to change the day of weekly use as long as there is at least a two-day interval between two doses. You may find it useful to add a reminder to your calendar. Ensure that you follow your doctor's recommendations for medication treatment, diet, and exercise.
What are the benefits of Semaglutide injections?


As a result of obesity, insulin resistance, hypertension, and dyslipidemia can develop, as well as complications such as type 2 diabetes, cardiovascular disease, and nonalcoholic fatty liver disease. As of late, obesity has been linked to an increased number of hospitalizations, mechanical ventilation, and death among people with Coronavirus disease 2019 (Covid-19). Being overweight or obese can lead to a number of health complications and exacerbate the risk of more negative health outcomes when another condition arises.

In spite of the fact that lifestyle interventions (diet and exercise) are the cornerstone of weight management, maintaining weight loss over the long term is a challenging task. Adults with a body mass index of 30 or greater, or 27 or greater if they have coexisting conditions, should consider medication along with diet and exercise.

Semaglutide can help patients reach their weight loss goals and live a healthier lifestyle with its transformative results. Semaglutide is capable of controlling the appetite to a degree and reducing the amount of food that patients will want to consume in order to help them lose weight long-term while combined with diet and exercise. The results of Semaglutide are among the most efficient and substantial of any weight loss drug available. Over 68 weeks, patients taking the drug lost 15-20% of their body weight, compared with 2.4% for those taking a placebo in recent clinical trials.
Who qualifies for Semaglutide injections for weight loss?


Whether you qualify for Semaglutide injections for weight loss or not will be determined in collaboration with a healthcare professional. At Dr. Shima Hadidchi MD's Family Practice a medical weight loss program will be created that works for you. By combining a manageable diet plan, exercise routine, and medications as necessary Dr. Shima Hadidchi helps patients lose weight and avoid long-term negative health outcomes associated with obesity. Generally, injections of 2.4 mg of semaglutide are administered once a week to patients with a body mass index BMI of 30 or more, or 27 with related conditions like diabetes.

Contact Dr. Shima Hadidchi MD's Family Practice to determine if Semaglutide is right for you. We serve patients from Victorville CA, Apple Valley CA, Adelanto CA, Hesperia CA, Crestline CA, Highland CA, Barstow CA, and BEYOND!