Shima Hadidchi, MD, a Family Physician in Private Practice
Get to know Family Physician Dr. Shima Hadidchi, who serves patients in Apple Valley and Victorville, California.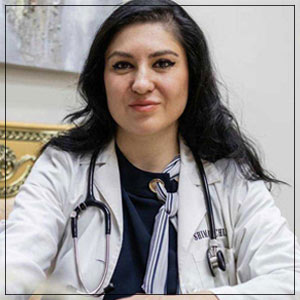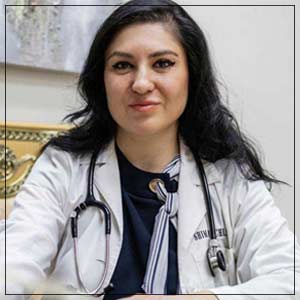 Dedicated to helping patients be the healthiest they can be, Dr. Hadidchi is one of the best-rated family physicians in the High Desert. She encourages a collaborative approach to patient care and believes that patient participation is an integral component of the healing process. She strives to guide her patients to achieve healthier and happier lives.

At her private practice – Dr. Shima Hadidchi, MD – in Apple Valley and Victorville, California, she and her medical staff offer primary care, telemedicine consultations, weight loss management programs, women's health, diabetes management, and so much more.
A member of the American Academy of Family Physicians and the American-Iranian Medical Association, the doctor is board-certified through the American Board of Family Medicine, which is a non-profit, independent medical association of American physicians who practice in family medicine and its sub-specialties. She also holds certifications in Advanced Cardiovascular Life Support and Pediatric Advanced Life Support.
With a passion for medicine and patient care, Dr. Hadidchi earned her medical degree from Hamadan University of Medical Sciences (HUMS) in Hamadan, Iran back in 2004, with honors in a clinical externship and internship training. She also received awards for Best Intern and Outstanding Research Project. Upon relocating to the United States, she completed her residency training at United Regional Healthcare System in Wichita Falls, Texas from 2009 until 2012. She then worked as a hospitalist at St. Mary Medical Center from 2012 until 2013, after which she went into private practice.
Family medicine is a medical specialty devoted to comprehensive health care for people of all ages. The specialist is called a family physician or family doctor. A family physician is often the first person a patient sees when seeking healthcare services. They examine and treat patients with a wide range of conditions and refer those with serious ailments to a specialist or appropriate facility.
Among her list of achievements throughout her career, Dr. Hadidchi has been the recipient of the Citizen Award for HIV Education in Iran in 2003 and the Physician Humanitarian Award for attending the Cholera Control program in 2001. She has also earned CAPG Standards of Excellence Elite Status in 2017.
About FindaTopDoc.com
FindaTopDoc is a digital health information company that helps connect patients with local physicians and specialists who accept your insurance. Our goal is to help guide you on your journey towards optimal health by providing you with the know-how to make informed decisions for you and your family.