6 Questions to Ask Your Family Doctor
We welcome you to bring any of your health-related questions to our family doctors at Dr. Shima Hadidchi MD Family Practice! Call us for more information or simply schedule an appointment online. We are conveniently located at 12740 Hesperia Rd. Victorville, CA 92395.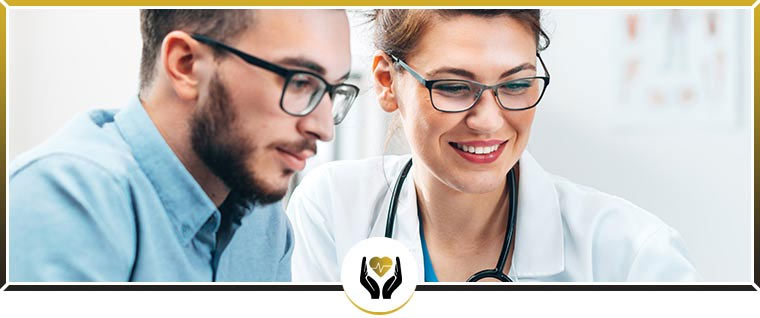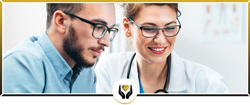 What are the different treatment options?

Whenever you come to your doctor with a condition or injury that requires medical treatment, it is important to ask them about all of the different options available for treatment to make an educated and informed decision with your health. Many times, your doctor may go with the recommended or expected treatment route when a different method of treatment could suit your wishes and lifestyle more. As such, it is never a bad idea to ask about all of your options! Here at Dr. Shima Hadidchi MD Family Practice, we offer numerous services and treatment options for a broad range of conditions so that we can be as flexible as possible when treating any illness, condition, or injury you bring us.
What outcome should I expect?

In order to avoid unrealistic expectations or to have a definite goal in mind with treatment, it is a good idea to ask your family doctor about the possible and likely outcomes of the particular treatment. Knowing the likely outcome of treatment is a useful way to measure the relative success or failure of the given treatment once it has run its course. Our family doctors at Dr. Shima Hadidchi MD Family Practice will do our absolute best to provide you with highly accurate prognoses, timelines, and outcomes concerning your treatment or recovery!
Is there anything I can do on my own to improve my condition?
Every physician's job is to focus on what they can do to improve your condition, whether that involves medication, lab tests, or various treatments. As such, they might not always inform you about things you can do on your own to improve your condition unless you ask them. Moreover, with their expert knowledge of how the body works, they can provide you with expert guidance and recommendation on any nutritional, exercise, and lifestyle habits to pursue to help you improve your condition! Our board-certified physicians at Dr. Shima Hadidchi MD Family Practice would be more than willing to discuss and explore any lifestyle, diet, or routine changes you can make to benefit your condition.
What medications can we stop or minimize?

Often, taking medications can become such an embedded part of our daily routine that we don't question if we really need the medication anymore! Other times, we continue to take medicines as per a doctor's recommendation even though it causes unwanted side effects. However, it is important to bring either of these concerns to your doctor, as they can consider your symptoms and either switch to a different medication, lessen the dose, or stop the medication altogether if it is not needed anymore.
How long will I have to wait to get an appointment?

If you are looking for a new family doctor, getting started with one, or need to book another appointment while you are already visiting the doctor's office, knowing how long expected wait times are is a handy bit of information! If your doctor recommends coming in for a subsequent appointment, always feel free to ask when the next available appointment will be. When you meet with a family doctor for the first time or "interviewing" them as part of your vetting process, it is also helpful to know if the clinic is often booked up or is known for its availability.
We do our best to see as many patients as we can at Dr. Shima Hadidchi MD Family Practice while also staying available for patients who need to see us in short order!
How long can I spend with you at each visit?
Every doctor organizes their schedule in their own unique way. As such, one doctor may schedule for 15-minute appointments, another for 30 minutes, and others for yet a different amount of time. With that in mind, asking your family doctor about the time they have allotted for each appointment can help you know what to expect with each appointment and how to prepare accordingly.
We welcome you to bring any of your health-related questions to our family doctors at Dr. Shima Hadidchi MD Family Practice! Please feel free to schedule an appointment with us through our website or call us anytime from Monday to Friday. You can find our clinic at 12740 Hesperia Rd in Victorville, California. We serve patients from Victorville CA, Apple Valley CA, Adelanto CA, Hesperia CA, Crestline CA, Highland CA, and Barstow CA.