Well Woman Exams Services Questions and Answers
Well woman exams are very important for women to make sure they stay healthy and their primary care physicians can help offer preventative measures to their female patients who may need it. Visit Dr. Shima Hadidchi MD Family Practise to get your well woman exam. Call us for more information or schedule an appointment online! We are conveniently located at 12740 Hesperia Rd. Victorville, CA 92395.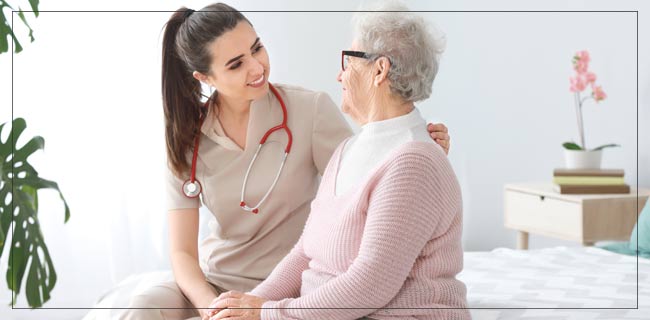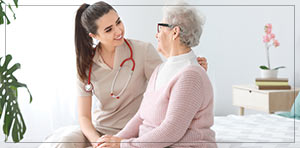 Table of Contents:
What is included in a well woman exam?
How often should you have a wellness exam?
What type of doctor should a woman see annually?
What should I expect at my first woman exam at Dr. Shima Hadidchi?
What is included in a well woman exam?


Women should start going for a well women exam between the ages of 18 to 21, or when they become sexually active. The well women exam normally includes a urine sample, an external and internal pelvic exam, pap smear and a breast exam.

Each individual exam is done as a prevention exam to make sure you are healthy.

Pelvic Exam
Your pelvic exam consists of four main steps: the external genital exam, the speculum exam, the pap smear test and the bimanual exam.

You will lie on your back in a dressing gown with your legs in stirrups or knee rests and a sheet draped over your legs for privacy. Our physician will ask you to spread your knees, relax, breathe deeply, and try not to tense up. Our physician will visually examine the vulva and labia for any abnormalities, such as irritation, swelling, redness, cysts, or any visual indication of sexually transmitted diseases (STD).

After that, a sterile medical device called a speculum will be inserted into the vagina, so the cervix will be examined. Our physician will look for any signs or irritation, atypical discharge or any indications of sexually transmitted disease. Then the pap smear test will continue.

Pap Smear
A pap smear is concluded to check for precancerous or cancerous cells. This is a quick procedure and can involve taking a sample of your cervical cells and testing them to verify they are healthy. This annual test is completed as its very important and necessary even if you are not experiencing any symptoms and do not have any personal concerns. Your cell sample will be sent to a laboratory to be examined with results coming back a few weeks later.

Once the pap smear has been completed, your healthcare provider will remove a speculum and perform a bimanual exam to check the health of your ovaries and uterus. The primary care physician will insert a gloved and lubricated finger into the vagina with one hand. On the other hand, they will press down on your stomach for an examination.

Breast Exam
Breast exams are done to feel for lumps, thickening or discharge. Our primary care physician will manually check your breasts for this.

Urine Sample
Your primary care physician will ask you to provide a urine sample to check for kidney health, various infections and pregnancy.
How often should you have a wellness exam?


Woman visits are an important part of healthcare for woman. These visits focus on the female reproductive system. Woman between the ages of 21 to 29 should be visiting their primary care physician each year for a regular exam, as well as in between for any issues that may have arisen. If you become sexually active before the age of 21, you should visit your primary care physician each year as well. Young woman under the age of 21, who are not physically active, should still see a primary care physician, however they should go in for a well woman exam every other year.

After the age of 30, if you are in good health and you are not pregnant, as well as not being treated for a disease, you should see your primary care physician every other year for a pelvic exam and a pap smear. Recommendations of coming in for pap smears will lessen over time if you receive no history of pre-cancerous cells in prior exams.
What type of doctor should a woman see annually?


Your primary care physician is the go-to for your healthcare. They will know the most information about your health history, and be able to offer wellness and prevention services to you as well as refer you to a specialist if needed.
What should I expect at my first woman exam at Dr. Shima Hadidchi?


Your well woman's visit will start like any other doctor's appointment. You will be asked to fill out the appropriate paperwork with any questions about your family's medical health history and medications you are taking, to your menstrual cycle and whether or not you are sexually active and if you were previously pregnant. Then you will go through the four parts of the well woman exam which includes the physical exam, the breast exam, the pelvic exam, and the pap smear.

Visit Dr. Shima Hadidchi MD Family Practice for more information. Her clinic is available by appointment only from Monday to Thursday from 8:30 AM to 5:00 PM and Friday from 8:30 AM to 4:00 PM, Saturday: By Appointment Only and located at 12740 Hesperia Rd. Victorville, CA 92395. We serve patients from Victorville CA, Apple Valley CA, Adelanto CA, Hesperia CA, Crestline CA, Highland CA, and Barstow CA.