Urgent Care Clinic Questions and Answers
Dr. Shima Hadidchi MD offers urgent care services in Victorville CA. We are conveniently located at 12740 Hesperia Rd. Victorville, CA 92395! Simply walk in, or call us for more information.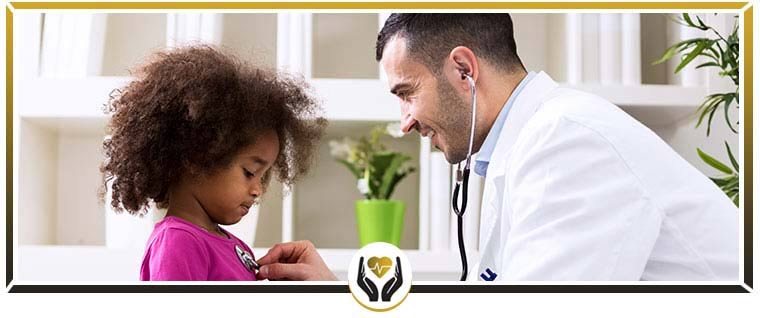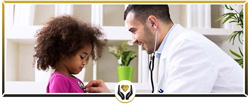 If you've been looking for a quality urgent care clinic near you, then you've just found one with Dr. Shima Hadidchi MD. With our clinic, you can expect that a board-certified physician will look after you, and you'll be able to pay the same copay that you would with a standard office visit, as opposed to your expensive copay for an emergency room visit. There are lots of other reasons to visit us at Dr. Shima Hadidchi MD, like the comprehensive service we provide.
Can you take care of my family and their medical needs at your clinic?
Yes! We absolutely can take care of anyone in your family. We offer full adult, pediatric, and geriatric urgent care for patients of any age. We can provide women's wellness services, and checkups for your children or elderly family members. Some of the other common services we provide include:
Internal Medicine – Our doctors specialize In the prevention, diagnosis &treatment of many diseases.
Telemedicine – Telemedicine consultations to help you save time.
Employer and employee services, such as drug tests
Diabetes Management – To be able to live longer and with a higher quality of life than ever before.
Medical Weight Loss management – To achieve a healthier lifestyle.
Women's Health – Well-woman exam is an excellent opportunity to bring up any health concerns the patient has.
Geriatric Medical Services – Care for people 65 and older.
Acne Treatment
Skin Lesion Removal – We have certified specialists to help you remove your lesions.
Diagnoses and treatments for other minor illnesses and injuries
Do I need to make an appointment for urgent care?
No, you don't need to make any sort of appointment for urgent care service. You can simply walk into the clinic for immediate service! As soon as you come into our clinic, you'll be greeted by our friendly staff, asked about your condition, and then within minutes, you'll be speaking with a medical professional.
How much will it cost to go to urgent care?
Another one of the great benefits of urgent care is that it's very affordable for most patients. You can expect your visit will cost an average of $100, and much less with insurance coverage. If you require further treatment than what was provided that day, then additional costs may apply. And if you require prescription medication, then there can be additional charges. Prices vary, so please contact us at Dr. Shima Hadidchi MD for all of our details on pricing. It's almost always less expensive than going to the emergency room (ER) to have a minor ailment treated. Remember that urgent care clinics can treat minor, non-life-threatening illnesses or injuries, only.
Where can I get quality urgent care in Victorville, CA?
Dr. Shima Hadidchi MD has a location in Victorville! We're over at 12740 Hesperia Rd. Victorville, CA 92395. We also serve the Apple Valley CA, Adelanto CA, Hesperia CA, Crestline CA, Highland CA, and Barstow CA, so we welcome patients from anywhere nearby.
With Dr. Shima Hadidchi MD, you can come right in for a same-day appointment. If you'd prefer to make an appointment, you can call us or make an appointment online. Bring your family in too, if you like, and we can provide you all with some excellent family wellness advice. We serve patients from Victorville CA, Apple Valley CA, Adelanto CA, Hesperia CA, Crestline CA, Highland CA, and Barstow CA.
We look forward to seeing you soon here at Dr. Shima Hadidchi MD in Victorville, CA!