Ultrasound Clinic in Apple Valley, CA and Victorville, CA
Dr. Shima Hadidchi MD Family practice offers ultrasound services so that we can keep your health in check. Contact us for more information or schedule an appointment online. We have convenient locations to serve you in Apple Valley, CA and Victorville, CA.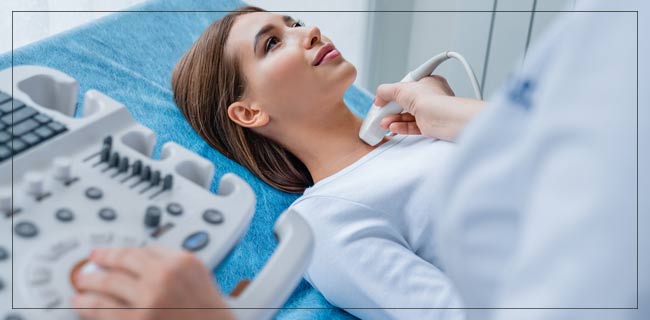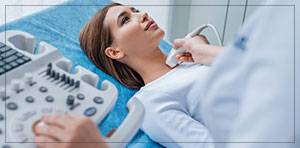 Table of Contents:
What is an ultrasound used for?
What ultrasound can detect?
What can you expect from before and after the procedure?
Does Dr. Shima Hadidchi offer ultrasound services?
What is an ultrasound used for?


Using high-frequency sound waves, an ultrasound scan creates an image of the internal structure of the body. As the ultrasound probe is passed over the area being scanned, sound waves from the probe bounce off internal structures and tissues inside the body, creating a live scene of inside the body, displayed on a computer screen for the doctor to examine.

Also called a sonogram, or echocardiogram for images of the heart, a doctor will use an ultrasound to examine:

• An unborn baby's development and health (fetus)
• Female reproductive system (ovaries, uterus)
• A person's pelvic organs and abdomen
• Muscles and tendons
• The heart and blood vessels (blood clots)
• Musculoskeletal scans (hip, shoulder, elbow, wrist)
• Breast scan (further investigate abnormality found in mammogram)
• Eye scan to check internal structure of the eye
• Thyroid
• Brain, hips and spine of infants
• A guide for needle placement for a needle biopsy

A Doppler ultrasound is a specific type of ultrasound that can detect the direction and speed of blood-flow in specific areas of the body, like the neck arteries or leg veins.
What ultrasound can detect?


An echocardiogram ultrasound scan provides your doctor with a view of how well blood flows through the heart and arteries and detects any abnormalities like blockages restricting blood-flow. An abdominal ultrasound can identify kidney stones, gallstones, liver disease and the causes of stomach pain or discomfort.

Ultrasound scans are also very effective at discovering fluid build-up or inflammation of cartilage, muscles, tendons and ligaments.

Obstetric ultrasound, also called a prenatal ultrasound, monitors a mother and her baby during the entire pregnancy, usually beginning at 20 weeks.

Your doctor may use a transvaginal or abdominal ultrasound early in the pregnancy to determine:

• Expected due date
• Baby's heart rate and overall well being
• How far along the pregnancy is (baby's gestational-age)?
• Presence of twins or multiples
• Determination of baby's gender

Your doctor may order additional ultrasound scans to answer any concerns or questions like the potential for congenital abnormalities (birth defects).

Ultrasound technology is a dynamic and integral tool for doctors to accurately evaluate and diagnose an area of the body while the patient is able to move and perform actions that cause symptoms.
What can you expect from before and after the procedure?


Your doctor will likely advise you to avoid eating or drinking for a period of time before your ultrasound, as this can result in a less detailed image. Preparations will vary depending on what area of the body is being scanned, and you may be asked to change into a hospital gown. For the scan, you will lie on a comfortable examination table, either on your back or your side. The sonographer performing the ultrasound scan will apply a special gel on the part of your body being scanned, allowing the ultrasound probe to glide smoothly over the skin, and aid in the transmission of the sound waves. When the scanning is complete, the gel will be cleaned off, and the procedure is over. Your doctor will evaluate the ultrasound results, and describe their findings with you. The ultrasound procedure generally takes 30 minutes to an hour to perform.
Does Dr. Shima Hadidchi offer ultrasound services?


Dr.Shima Hadidchi is a passionate, board certified doctor, dedicated to providing the absolute best healthcare for you and your family, as well as for little ones soon to join the family. Because Dr. Hadidchi is highly skilled at ultrasound procedures for expecting mothers and their babies, or for any other reasons an ultrasound scan might be necessary. Call our office, or visit our website today to schedule an appointment, or for directions to Dr. Shima Hadidchi MD Family Practice in Apple Valley, CA and Victorville, CA. We serve patients from Victorville CA, Apple Valley CA, Adelanto CA, Hesperia CA, Crestline CA, Highland CA, Barstow CA, and BEYOND!