Family Care Telemedicine Consultations Questions and Answers
We offer telemedicine consultations to help you save time! Enjoy our online Telehealth bringing you the best care at your convenience. Call us today or schedule an appointment online! We are conveniently located at 12740 Hesperia Rd. Victorville, CA 92395.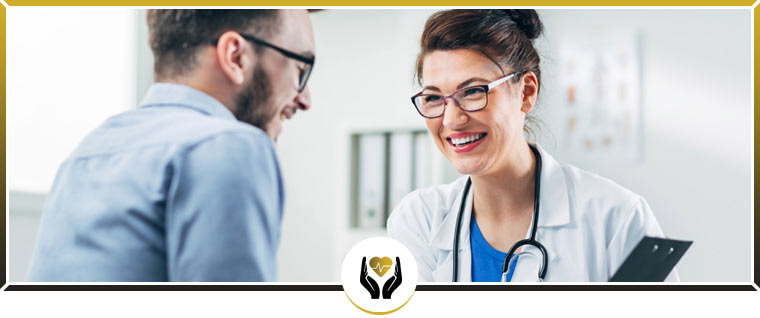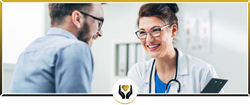 What is an online consultation?
An online medical consultation is convenient and easy for those who live in remote areas, have busy schedules, or are unable to leave the house. These consultations make use of smartphone apps and online management systems to connect doctors to patients, which can help with conducting routine check-ups or diagnosing common ailments or illnesses. Telemedicine, or an online consultation, is the remote delivery of healthcare services; and there are three common types of telemedicine, although this does not limit the services that a physician may offer.
Predominantly, these online consultations are used to diagnose certain health conditions, such as minor illnesses or injuries, and to recommend home-based treatments for them. As well, they are also used to monitor and check-in with patient's post-procedure, rather than have them come into a doctor's office in-person.
In addition, telemedicine is used in the monitoring of medical conditions and the gathering of relevant medical information – such as monitoring blood pressure, heart rate, and other such things. These can be used for diagnostic purposes, or for the monitoring of specific health conditions in order to determine whether further medical intervention may be necessary. These are typically done on a case-by-case basis, however, and usually in the format of a medical study; typically, telemedicine is limited to virtual check-ins with your primary care physician or for post-procedure continuance of care.
How much does telemedicine cost?
The cost of telemedicine will depend on the practice you select and your insurance coverage. If you have any questions or concerns about the cost of a telemedicine appointment or consultation, then call your health care provider or the clinic you are considering to see what their rates are and if your insurance will cover a telemedicine appointment.
If you are interested in a telemedicine appointment with us at Dr. Shima Hadidchi, MD's Family Practice, please give us a call at (760) 998-1999. We will answer any questions or concerns you might have and can provide you with more information about the cost of a telemedicine appointment and whether your insurance will cover it.
What are examples of telemedicine?
Telemedicine can be used for a variety of purposes, including to check-in with your physician after a procedure in case of complications or if you are unable to come into their office or practice in-person. They are also used in the treatment of routine or minor illnesses and injuries, allowing for at-home treatment and management of such illnesses and injuries. They can also be used to answer questions or concerns you might have with your physician, such as questions about medications or medication schedules.
Other examples of telemedicine include monitoring patients after a procedure, which may include the transmission of vitals, blood sugary levels, etc., from the patient's bedside to a medical professional. It allows for remote monitoring, which lets patients recover in the comfort of their own home, rather than in a hospital. They are also useful when a patient is unable to come in and visit a physician in-person, due to a variety of conditions including weather, health, or the patient's location.
If you would like to set up a telemedicine appointment or consultation with us here at Dr. Shima Hadidchi, MD's Family Practice, or have any questions or concerns about telemedicine, please give us a call or visit us online at our website for more information on the services and options we offer. We serve patients from Victorville CA, Apple Valley CA, Adelanto CA, Hesperia CA, Crestline CA, Highland CA, and Barstow CA.