Female Primary Care Physician Accepting New Patients Questions and Answers
If you are in need or searching for a new female primary care physician who is accepting new patients, look no further than Dr. Shima Hadidchi! Our experienced primary care physician and medical staff offer a wide variety of primary care services as well as other services. Call us for more information or schedule an appointment online. We are conveniently located at 12740 Hesperia Rd. Victorville, CA 92395.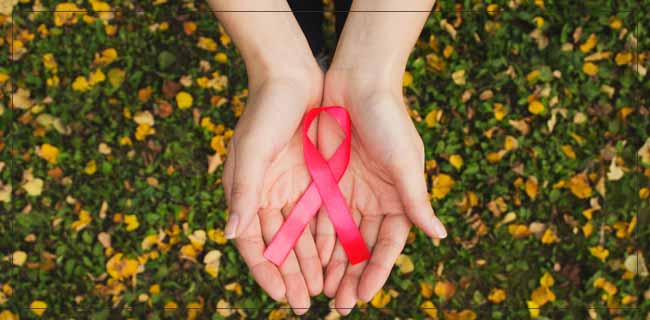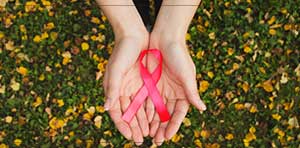 Table of Contents:
What does a female primary care physician check for?
Do female patients prefer female doctors?
What are the benefits of having a female primary care physician?
Where can I find a female primary care physician who is accepting new patients?
What does a female primary care physician check for?


Our primary care physician is a medically trained doctor who has the ability to prevent, diagnose and treat a broad array of illnesses and injuries to the general population.

Our primary care physicians provide comprehensive care, which means they can help address chronic, long-term conditions like diabetes as well as acute problems like bronchitis, allergic reactions or cold and flu.

Our primary care physicians practice a wide variety of services and commonly check for:

Wellness and Prevention Screenings
• High blood pressure
• Other risk factors like heart disease
• High cholesterol
• Diabetes
• Breast cancer
• Cervical cancer
• Prostate cancer
• Colorectal cancer
• Development disorders
• Immunizations to prevent illnesses
• Sexually transmitted diseases or infections (STD's or STI's)
• Depression
• Signs of domestic violence

Acute Illness and Injury
• Lab Tests
• Diagnose your condition
• Prescribe antibiotics or medication
• EKG testing (electrocardiogram)
• Spirometry test
• Treat asthma attacks
• Treat migraine attacks
• Treat urinary tract infections
• Provide wound care
• Manage fever or dehydration
• Preliminary tests for broken bones
• Splint, cast or brace injured limbs
• Treat skin infections
• Treat bites
• Treat rashes
• Treat muscle strains or sprains
• Connect you with any mental health resources you need
• Assess your need to see a specialist

Chronic Conditions
• Coordinate care with specialists
• Prescribe medications
• Adjust your diet, exercise and self-care plan
• Monitor medication and drug interactions
• Perform necessary lab tests
• Connect you with any related resources you may need
Do female patients prefer female doctors?


Gender does not matter regarding the physician administering care. While many patients do not have a preference of gender of physicians treating them, as they just want to be medically cared for, there are many patients that have a preference between male and female physicians specifically.
What are the benefits of having a female primary care physician?


A primary care physician can be your go-to for everyday healthcare that you need. They are a familiar face for all your preventative care and much more that offer comfort. You can also depend on them when your child catches the common seasonal flu or when you want to discuss birth control options.

Having one single contact for your healthcare needs is not only convenient, but offers many benefits including:

• Stay healthier
Two of the biggest benefits of a primary care doctor is they involve preventive care and management of chronic conditions. They also identify and treat health issues early through preventive care. This preventive care helps to prevent illness or disease, and allows for a condition to be identified earlier when it's easier to treat and can lead to better health outcomes. Not only that, a primary care physician regularly stays up to date on important preventive care like:

• Annual checkups
• Immunizations
• Cervical cancer screenings
• Breast cancer screenings
• Colorectal cancer screenings

• Lower your healthcare costs
Preventative care is tied to better health and lower costs, many of the preventive care services are completely covered by most insurances – often with no copay. Visiting your primary care physician for routine physicals, screenings and immunizations, you are likely to avoid costly prescriptions and care later on.

• Save time
You can also save time with primary care doctors. You can address multiple health needs in one easy appointment. Your doctor has the ability to provide checkups, screenings and any immunizations you may need all in one visit. While you are visiting your primary care physician for your healthcare appointment, taking full advantage of your primary care physician's wide expertise on subjects and getting your health questions answered and even in some cases receiving treatments without needing an additional appointment.

• Guide to the healthcare system
Even though primary care physicians offer a wide expertise on subjects, many patients will still need to see a specialized healthcare professional. Your primary care physician can help you connect you to the right specialists. Your primary care physician will coordinate with your specialty doctors to ensure the right information is shared, nothing is missed and no tests have to be duplicated.

• Trusted health advocate and advisor
Your primary care physician is not the only health expert available, but your health advocate. Your physician knows you and understands your health history better and can care for you and guide you through your long-term health. There is no health topic off limits, as it's your doctor's job to help you stay healthy.