4 Questions to Ask Your Diet Doctor
Dr. Shima Hadidchi MD provides personalized care in helping people to lose weight and keep it off. Contact us today for more information or schedule an appointment online. We have convenient locations to serve you in Apple Valley, CA and Victorville, CA.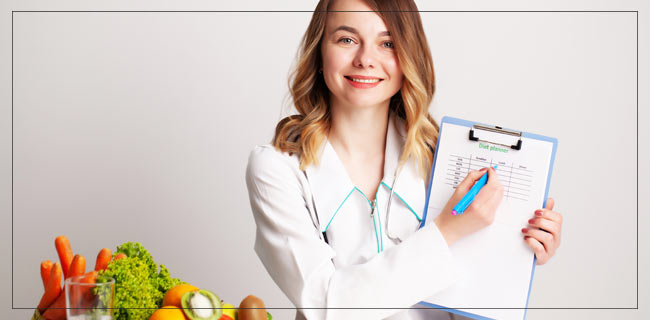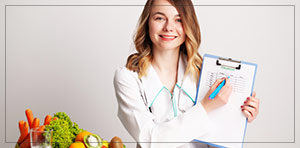 Table of Contents:
What kind of doctor do I see for weight loss?
What is a healthy weight?
How do I know if I am overweight?
How can a weight loss doctor help me?

Diet doctors are medical professionals who specialize in helping people lose weight and keep it off. They often use a combination of dietary changes and lifestyle advice, including meal plans and tips on healthy eating, to help their patients achieve their weight loss goals. The term 'diet doctor' is broad and far-encompassing, and is used to generally refer to medical professionals who specialize in nutrition and weight management. Most diet doctors are board-certified in one of the primary medical fields such as internal medicine, family medicine, or pediatrics.
What kind of doctor do I see for weight loss?


Weight is a universal factor that is affected by—and affects—nearly every body system, to some degree. Therefore, a number of different medical professionals can assist in weight loss; the best type to see depends on the unique circumstances of the situation as well as if any medical conditions are involved. Dietitians, nutritionists, internists, and cardiologists can all be consulted for weight loss management; in most cases, people will visit a primary care physician or family medicine doctor who specializes in weight loss.
What is a healthy weight?


A healthy weight looks different for each individual; there are a number of factors that go into determining what a healthy weight should be, which is heavily based upon BMI (body mass index). BMI measures height compared to weight, which provides a much more accurate estimate of what a healthy weight looks like. This is calculated by squaring height (in inches), then dividing weight (in pounds) by this number, and multiplying the end result by 703. For example, if someone is 5 feet 10 inches tall, (70 inches), this number is squared (70 x 70 = 4900). If they weigh 180 pounds, this number is divided by the square of the height (180 / 4900 = 0.03673). This final number is multiplied by 703, which gives us 25.82, or a BMI of 25.8.
How do I know if I am overweight?


The easiest way to determine if a person is overweight is by measuring their Body Mass Index (BMI); while there are a few exceptions, this will provide the most accurate and objective data for a person's weight status. BMI measurements are as follows:

• Less than 18.5 is underweight
• 18.5–24.9 is normal
• 25–29.9 is overweight
• 30 or greater is obese
How can a weight loss doctor help me?


Weight loss doctors can help their patients lose weight in a variety of ways, from developing a diet plan that uniquely addresses each individual's needs, to establishing safe physical limits for exercises and stretches that can help assist in weight loss and fat burning.

• Dietary Changes — One of the most significant things a person can do to lose weight is change the way they look at food. When food is considered for its nutritional content and not its convenience or flavor, there are bound to be many dramatic changes from the conventional American diet, which is typically laden in sugary and highly processed foods that cause deleterious health consequences.

• Lifestyle Modifications — In conjunction with diet, certain lifestyle modifications are essential when trying to lose weight. We all know that it is important to exercise regularly, but it is also crucial to look for creative ways to get more active versus just working out at the gym. For example, parking a block or two away from an appointment can be a great way to find extra time for walking and hit those daily step goals!

These are all things that can be discussed with a weight loss doctor and incorporated into one's daily routine to achieve propitious results. If you want a better way to lose weight, come visit Dr. Shima Hadidchi, MD. Contact us today to book an appointment with our diet doctor, or visit our clinic. We have convenient locations to serve you in Apple Valley, CA and Victorville, CA. We look forward to serving you! We serve patients from Victorville CA, Apple Valley CA, Adelanto CA, Hesperia CA, Crestline CA, Highland CA, Barstow CA, and BEYOND!