Common Questions to Ask About Medical Weight Loss
If you want to lose weight in a healthy way then Dr. Shima Hadidchi MD is a perfect choice, where she provides support throughout the process and is ready to help you in managing your weight. For more information, please contact us or request an appointment online. We have convenient locations to serve you in Apple Valley, CA and Victorville, CA.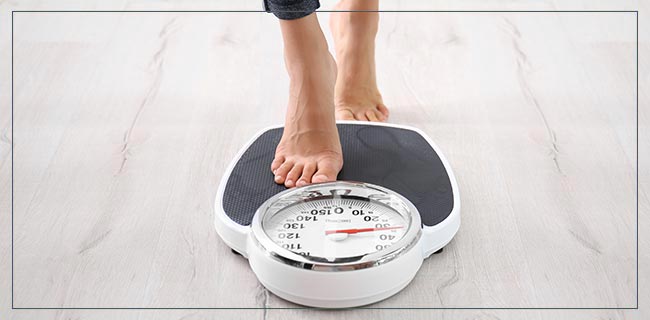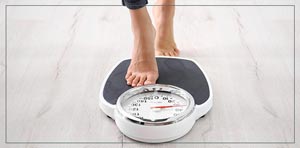 Table of Contents:
How much weight do I need to lose?
What should I eat and how much should I eat?
What is a healthy weight?
Do I need to exercise?
Could a weight-loss program help me?
What type of weight-loss program would you recommend?
Losing weight is a desire of many, yet out of all of the people who set this goal, only a fraction actually achieve long-term results. Many people who fail to achieve their weight loss goals often fall short because they followed an overly restrictive diet that is not sustainable for good health in the long term, they set unrealistic expectations, they burned out early from over-exercising, or they lost interest because they were not seeing results. All of these scenarios could be avoided by creating a customized weight loss program with the support and expertise of a medical professional.
How much weight do I need to lose?


The ideal amount of weight to lose is different for each person and depends on several factors, including:

• Current body weight
• Overall health
• Overweight or obesity
• Body Mass Index (BMI)
• Current weight causes health risks
• Number of chronic diseases
• Weight-related diseases are present
• Current diet
• Activity levels/exercise routine
• Metabolism

Based on the aforementioned factors, the ideal amount of weight to lose can range from a few pounds to a few hundred. For people who are overweight, losing 10% of their body weight can reduce bodily energy consumption, as well as reduce the risk of obesity-related diseases such as heart disease, hypertension, type 2 diabetes, and high cholesterol.
What should I eat and how much should I eat?


Every person has unique dietary needs, therefore the ideal foods to eat will be different in each situation. People who are overweight need to have a balanced diet; low in saturated fats and sugars, and high in fiber and protein. While it is okay to strive for eating less, if the body's nutritional needs are not satisfied, it can lead to health complications, such as a slower metabolism, which makes it harder to lose weight.

A healthy diet should include lots of fruits and vegetables, low-fat or fat-free dairy products, lean meats, beans, eggs, nuts, fish, and poultry. In addition, a healthy diet should be low in saturated and trans fats, cholesterol, and refined sugar.
What is a healthy weight?


Everyone is unique, therefore what is considered a "healthy" weight will be different in every situation. To help establish a baseline for what is considered a healthy weight, the Body Mass Index (BMI) was created. BMI can be calculated in two ways: using pounds and inches, or using kilograms and meters. For both methods, the formula is essentially the same, however, the imperial system requires an extra step (multiplying the answer by 703). Dividing weight (in kilograms) by the square of height (in meters) results in the BMI. For example, if someone is six feet tall (1.82 m) and weighs 200 pounds (90.7 kgs), their BMI would be 27.12.

• Imperial — (200 ÷ 72 ÷ 72 = 0.038 x 703 = 27.12)
• Metric — (1.83 squared equals 3.34 — 90.7 divided by 3.34 equals 27.12)

While this method is accurate for most body types, people with lots of muscle mass (such as bodybuilders) often have a high BMI without being obese. The same is true on the other end of the spectrum; BMI can underestimate fat in older people as well as people who have lost muscle mass.
Do I need to exercise?


Exercise is an important physical activity and should be a part of everyone's daily routine, even if they are a healthy weight. Physical exercise is one of the most important things a person can do to improve their health and has countless benefits, including losing weight, building strength, and preventing disease.
Could a weight-loss program help me?


Yes, weight loss programs can help people who are overweight or obese reduce their body fat, lower their risk of chronic diseases, and improve their overall health. If you are trying to lose weight, a weight loss program can help you reach your goals. It can do this in several ways, including removing unhealthy foods from the diet, exercising regularly, and instilling healthy habits for long-term results.
What type of weight-loss program would you recommend?


The best type of weight loss program is different for each person and depends on their health needs. Any program that follows a one-size-fits-all approach is not recommended as it is not designed to produce the best results. On the contrary, programs that individualize each plan based on the patient's unique needs have a much higher success rate as they take into consideration differences in physiological and metabolic functions.

Dr. Shima Hadidchi MD can help you achieve your weight loss goals using methods that are proven to produce results. Call us today to book an appointment for medical weight loss. We look forward to serving you! We serve patients from Victorville CA, Apple Valley CA, Adelanto CA, Hesperia CA, Crestline CA, Highland CA, Barstow CA, and BEYOND!