What to Consider When Choosing a Primary Care Physician
Board-Certified Dr. Shima Hadidchi MD offers a wide range of services such as common illness treatment, women's health, COVID-19 testing, stomach infections treatment, medical weight loss, minor injuries treatment, and much more. To schedule an appointment please contact us or request an appointment online. We have convenient locations to serve you in Apple Valley, CA and Victorville, CA.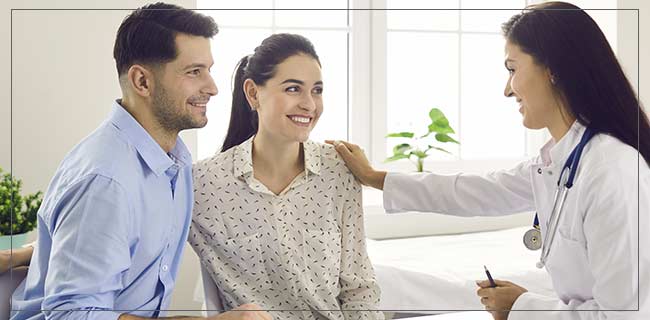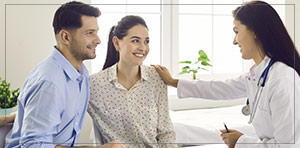 Table of Contents:
What is meant by primary care services?
What is primary care vs secondary care?
What is the difference between a doctor and a primary care physician?
Why is it important to see a primary care doctor?
What is meant by primary care services?


In primary care physicians and their healthcare teams provide integrated, accessible healthcare services to a large number of individuals, develop sustained partnerships with their patients, and practice within the context of the family and community. Personalized, team-based, community-aligned, and cost-effective, the care is person-centered, team-based, and community-oriented. Primary care physicians provide definitive care to their patients at the point of first contact and continue to be responsible for providing comprehensive care over time.
What is primary care vs secondary care?


There are different levels of care in medicine, depending on the complexity of the cases doctors treat and their skills and specialties. The levels can be divided into four categories including primary, secondary, tertiary, and quaternary care.

Consultations with your primary care provider are considered primary care. Specialists such as oncologists and endocrinologists provide secondary care. Primary care is very familiar to most people. Most of your symptoms and medical concerns should be addressed in this office.

If you notice a new symptom or come down with a cold, the flu, or another infection, you should see your primary care physician. Primary care is also available for broken bones, sore muscles, skin rashes, and other acute medical issues. Primary care also coordinates your care with specialists and other levels of care. Additionally, you will likely see a primary care provider (PCP) for regular screenings, general checkups, and wellness checks.

You receive secondary care when your primary care provider refers you to a specialist. If you are receiving secondary care, your doctor has transferred your care to someone who is more knowledgeable about whatever health issue you are experiencing. In general, specialists specialize in a particular system of the body or a specific disease or condition. You may be required to receive a referral from your primary care physician before visiting a specialist directly.
What is the difference between a doctor and a primary care physician?


Simply put, all primary care physicians are doctors but not all doctors are primary care physicians. Primary care physicians are the main point of contact for patients, they will see them at many different points in their lives for preventative care or treatment. Doctors, on the other hand, can see patients for any number of reasons, they may be specialists helping out with a one-time visit or they may see the patient on an ongoing basis.

The primary care field also has some specialties. A primary care doctor may be an OB-GYN, geriatrician, or pediatrician, for instance. However, they are also specialized in caring for a particular group of patients.

A family doctor is a common primary care provider; they provide care to a patient from infancy until old age. Minor problems, such as bronchitis, and major problems, such as high blood pressure, are often treated by them.

It is common for family doctors to advocate on your behalf. Their goal is to help chronic patients change their lifestyles in order to improve their health.

Doctors who treat other members of the family may be able to help you avoid genetic issues, such as obesity, heart disease, and high cholesterol.

People often find it helpful and comforting to have a doctor who knows their personal and family histories. A specialist may be referred to you if your condition falls outside the scope of your family doctor's training.
Why is it important to see a primary care doctor?


Choosing a healthcare provider who can offer comprehensive wellness and healthcare is important. For your safety and health today and in the future, you need a healthcare provider who knows your health history, wellness goals, and concerns. It is important that your provider offers comprehensive care rather than simply treating your aches and pains.

The main goal of clinical primary care is to provide integrated, accessible health care to families and communities by clinicians who are responsible for addressing most of a patient's health concerns.

In primary care, there are various types of healthcare services available. As part of its focus, primary care emphasizes wellness and prevention. Acute healthcare is another component of primary care. Typically, these issues or injuries appear suddenly and have no long-term effects on your health.

Primary care services are available by Dr. Shima Hadidchi MD. We serve patients from Victorville CA, Apple Valley CA, Adelanto CA, Hesperia CA, Crestline CA, Highland CA, Barstow CA, and BEYOND!