Telemedicine Consultations Questions and Answers
Now you can have healthcare at the click of a button from the comfort of your own home. Here at Dr. Shima Hadidchi MD Family Practice, We offer telemedicine consultations to help you save time! Request a consultation online or contact us for more information. We are conveniently located at 12740 Hesperia Rd. Victorville, CA 92395.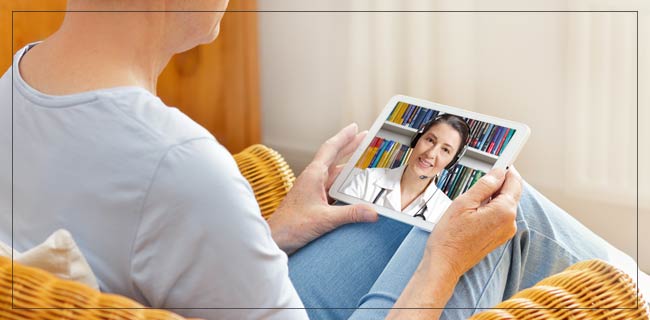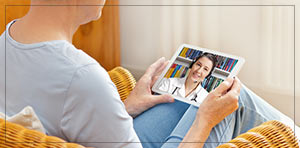 Table of Contents:
What is the use of telemedicine?
How do I prepare for my telemedicine consultations?
What equipment do you need for telemedicine?
Amidst the worldwide pandemic, telemedicine has immensely grown in popularity. Restrictions have become more relaxed to ensure people do not have to leave their homes to find medical care, and it keeps non-emergency visits from using up precious times of doctors who need to treat sick patients.
What is the use of telemedicine?


Using telecommunications technology, doctors are able to, at a distance, evaluate, diagnose, and treat patients. In plain language, you are able to attend an appointment with your doctor virtually via the use of your smartphone or computer.

While you don't get to shake the doctor's hand or visit our very nice clinic, there are pros like still getting that personal face-to-face interaction with only you and the doctor in a private setting. The doctor can see anything you need to share because the quality of the video chat is excellent and you still have the same amount of time you normally would in an appointment to voice all of your healthcare concerns.
How do I prepare for my telemedicine consultations?


It's understandable that some patients may view telemedicine as a challenge as most patients have yet to have their first telemedicine visit. This is often due to either not feeling that they have the resources to connect with their doctor remotely or their lack of confidence with technology.

Here are five things you can do as a patient to prepare for your telemedicine consultation:

Test out the tech: You don't need much to get started, but virtual visits will require a device or smartphone and a basic familiarity with video conferencing. Telemedicine at its core is a video call with your doctor on a device of your choosing, although it is important to ensure your internet or Wi-Fi connection is a strong one to avoid any lagging in the video feed. If you want to test out your connection before the call, that is also encouraged.

Prepare questions in advance: Patients will want to maximize their time by preparing questions they have in advance of the appointment, as with any in-person doctor visit. You are encouraged to have questions handy during the call and set an agenda to ensure all your healthcare questions are answered.

Check coverage and co-pays with insurance provider: Not all insurance companies have coverage for telemedicine calls, so it is important to talk to your insurance provider ahead of time to ensure you have the correct coverage. Due to an increase in the need for telemedicine, policies put in effect by insurance companies are not always clear, so an in-depth conversation is essential for understanding.

Get comfortable but discreet: Doctors try to make their offices and clinics as inviting as possible, but nothing beats the comfort of your own home. That said, telemedicine visits are private matters and subject to HIPAA. Your doctor should go over this with you to make sure that you have a quiet and discreet space to take the call. If you have any visible concerns to show your doctor, excellent lighting will come in handy. Wearing clothing that is easy and comfortable to move is also helpful.

Prepare to talk about follow-up care: Before ending the video call, ensure you and your doctor are on the same page about what steps to take next. You should understand where and how to get the necessary prescriptions and have a clear understanding of how to get in touch with your doctor.
What equipment do you need for telemedicine?


Telehealth can be used for many different health care services and is accessible to you depending on your needs. If you are about to have a telemedicine appointment with your doctor, ensure that you have the following available to you:

• Stable Internet
• Computer, Tablet, or Smartphone
• That's it!

If you or someone you know is in need of telemedicine, visit Dr. Shima Hadidchi MD today! We have all of the resources to make your telemedicine visit run as smoothly as possible. To talk with an expert, contact our office today. Visit us online or give us a call to schedule an appointment at our clinic. We serve patients from Victorville CA, Apple Valley CA, Adelanto CA, Hesperia CA, Crestline CA, Highland CA, and Barstow CA.