Benefits of Cryotherapy Treatment in Apple Valley, CA and Victorville, CA
Cryotherapy is the use of extreme cold to freeze and remove abnormal tissue. Learn the benefits of cryotherapy at Dr. Shima Hadidchi MD Family practice. For more information, Contact us or schedule an appointment online. We have convenient locations to serve you in Apple Valley, CA and Victorville, CA.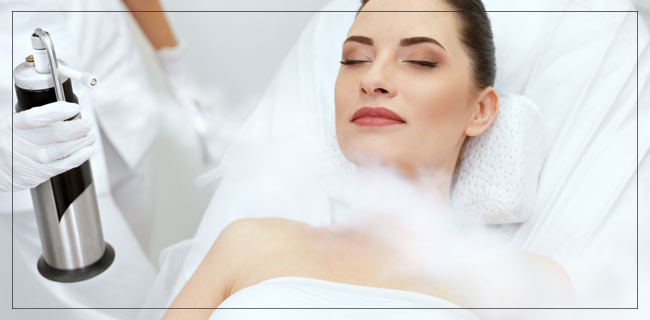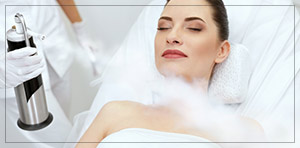 Table of Contents:
What is cryotherapy used to treat?
Does cryotherapy burn fat?
What happens during cryotherapy?
How often can I use cryotherapy?
While the thought of exposing your skin to freezing temperatures may make you shudder, doing so in a sterile medical setting can have numerous health and medical benefits. With cryotherapy, targeted cells on or beneath your skin that is causing you various health issues are exposed to freezing temperatures. As a result, the freezing temperatures kill those cells so that they no longer cause problems for you. If you are interested in learning more about cryotherapy, we have provided some questions and answers below to satisfy your curiosity!
What is cryotherapy used to treat?


Cryotherapy is used to treat a variety of different conditions, including treatments for both cosmetic and medical concerns. With that in mind, some of the conditions that cryotherapy can treat include the following:

• Anxiety and depression
• Atopic dermatitis
• Early-stage skin cancers, including squamous cell carcinoma and basal cell carcinoma
• Eczema
• Joint and muscle disorders
• Migraine relief
• Nerve irritation
• Numerous skin conditions, such as dark spots, skin tags, and warts
• Precancerous cells in the cervix, which is located at the lower end of the uterus
• Precancerous skin conditions
• Retinoblastoma, which is a type of cancer that develops in the retina of children
• Various cancers, such as bone, cervical, liver, and prostate cancer
Does cryotherapy burn fat?


While cryotherapy does a fine job of getting rid of fat, it actually does the opposite of burning fat! As "cryo" is the Greek term for cool, cryotherapy cools and freezes fat instead of heating and melting it away. The most well-known cryotherapy treatment for fat reduction is CoolSculpting, which is a fat reduction treatment that helps people get rid of stubborn areas of unwanted subcutaneous fat that they have been unable to eliminate through diet and exercise.
What happens during cryotherapy?


There are a couple of varieties of cryotherapy, depending on the medical condition or cosmetic concern you are having addressed with treatment.

On the one hand, there is whole-body cryotherapy, wherein a patient stands in a "cryo booth" for three to five minutes and is exposed to extremely cold temperatures. Whole-body cryotherapy is typically pursued its general wellness benefits as it is not used to treat medical conditions.

On the other hand, there is localized cryotherapy, where one part of the patient's body is exposed to freezing temperatures. For most medical conditions requiring cryotherapy, your doctor will use localized cryotherapy. During a localized cryotherapy session, the cold can be administered to the target area through such things as coolant sprays, cryoprobe devices, ice baths, cold massage, cooling panels, or ice packs.

The idea behind using localized cryotherapy for the various medical conditions it treats is that the problematic cells that are exposed to freezing temperatures cannot survive the cold. As such, cancerous and noncancerous cells alike are killed and eliminated through cryotherapy.
How often can I use cryotherapy?


The frequency with which you can use cryotherapy, whether that is localized or whole-body therapy, depends on your treatment needs and your medical provider's recommendation. As such, if you think you could benefit from cryotherapy and would like to know how you can have cryotherapy treatments, please feel welcome to make a cryotherapy consultation with us at Dr. Shima Hadidchi, MD, in Apple Valley and Victorville, CA!

Our cryotherapy treatment specialist would be happy to provide cryotherapy services to you at the clinic of Shima Hadidchi, MD! For more information about our cryotherapy services or an appointment with us, we invite you to give us a call or schedule an appointment through our website. We have convenient locations to serve you in Apple Valley, CA and Victorville, CA. We serve patients from Victorville CA, Apple Valley CA, Adelanto CA, Hesperia CA, Crestline CA, Highland CA, Barstow CA, and BEYOND!