Cryotherapy Before & After: What to Expect?
Cryotherapy can help relieve pain and inflammation along with a wide range of health problems. Get trusted and specialized care by Dr. Shima Hadidchi, MD today. To schedule an appointment please contact us or request an appointment online. We have convenient locations to serve you in Apple Valley, CA and Victorville, CA.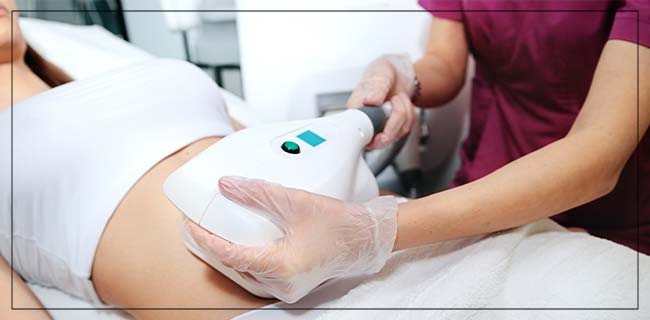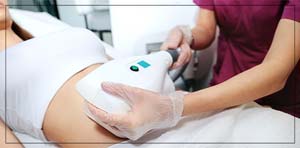 Table of Contents:
How many cryotherapy sessions must you undergo to see results?
What are the effects of cryotherapy?
How long do the effects of cryotherapy last?
What happens after your first cryotherapy session?
How many cryotherapy sessions must you undergo to see results?

Athletes commonly use cryotherapy for its restorative properties and soothing effects but the truth is it can help anyone regardless of their level of athletic activity. The body's healing process is accelerated by cryotherapy because it reduces blood flow to the injured areas, which reduces swelling and inflammation.

Compared to other cold therapies, cryotherapy is quick and comfortable. It depends on your needs, injury, schedule, availability, and how often you should receive cryotherapy treatments. To see long-term results and to keep inflammation low in the body, consistency is key, just like exercise, diet, and other forms of therapy.

It takes three to five consecutive sessions to begin feeling the benefits of cryotherapy. Cryotherapy treatments are generally performed one to three times a week in order to maintain the benefits.

Elite athletes and people in training may benefit from daily cryotherapy sessions as a result of the extreme conditions they are subjected to. Your body will be able to return to training faster with these frequent treatments. It is even not uncommon for athletes to perform cryotherapy twice a day.
What are the effects of cryotherapy?
‌
Everyone suffers from aches and pains from time to time. Inflammation or chronic pain can be a problem for some people. In order to cope with pain and feel more comfortable, a number of treatments are available on the market. Cryotherapy has gained popularity in recent years.‌ Cryotherapy involves exposing your body to very cold temperatures for a short period of time. During cryotherapy, you are exposed to a cold that reduces inflammation and pain.

The use of cryotherapy can lower the temperature of your skin and muscles. There is a possibility that this will help with pain and swelling. Using ice packs has a similar effect. After a workout, cryotherapy may help reduce soreness. It is also capable of improving exercise performance for your next workout in some cases.

Cryotherapy has been used by many athletes for years to treat injuries because it can numb the pain. An irritated nerve can actually become numb from the cold. Pinched nerves, neuromas, chronic pain, or even acute injuries can be treated with this technique providing effective relief of symptoms.
How long do the effects of cryotherapy last?

As a result of cryotherapy, the body releases endorphins, the hormones that make us feel alert and energetic. In general, the energized effects of each session last for six to eight hours after the treatment. The longer the endorphin high lasts, the more treatments you do in close succession. Cryotherapy has also been reported to improve the quality of sleep for many clients.

Although every therapy session has benefits and you'll feel results immediately, research has shown you'll experience improved and cumulative benefits after at least 10 sessions, within two to three weeks. A professional athlete might benefit from two sessions a day in order to achieve peak performance. Your results can be maintained and improved with fewer treatments spaced farther apart after that.

These are just a few of the many effects following a cryotherapy session. Cryotherapy is capable of not only healing the body but promoting an overall feeling of mental wellness and assisting with some mood disorders.
What happens after your first cryotherapy session?

You will return to your normal skin temperature within minutes after the session is completed. A slight tingling sensation may occur immediately after the procedure; however, you will likely feel relaxed within minutes, and muscle pain should subside within that time frame. Several patients report feeling energized and having diminished pain symptoms immediately the following cryotherapy. It is recommended that follow-up sessions be scheduled for maximum results.

Cryotherapy is available at Dr. Shima Hadidchi MD Family Practice. Contact us or book your appointment online for more information. We serve patients from Victorville CA, Apple Valley CA, Adelanto CA, Hesperia CA, Crestline CA, Highland CA, Barstow CA, and BEYOND!