Online Primary Care Doctors in Victorville CA
Now get the health care you need from the comfort of your own home. Here at Dr. Shima Hadidchi MD Family Practice! we have board-certified family medicine doctors who offer online doctor visits. Contact us today or book an appointment online! We are conveniently located at 12740 Hesperia Rd. Victorville, CA 92395.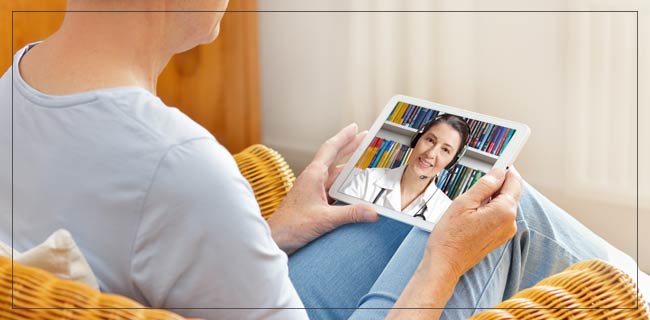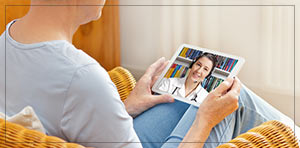 Table of Contents:
How do I find a doctor online?
How much does a telehealth visit cost?
What is an example of telehealth?
The possibility of telemedicine is a testament to the technological progress of modern society. While telemedicine appointments are not meant to replace the tangible face-to-face appointments with a doctor, they are invaluable during a pandemic or for those who live in rural areas without available recourse to a doctor. At Dr. Shima Hadidchi MD Family Practice, we are happy to provide online doctor visits to all who are in need of them!
How do I find a doctor online?


While there are plenty of online doctors out there, you can find an online doctor right here at Dr. Shima Hadidchi MD Family Practice! Dr. Shima Hadidchi is board-certified in family medicine. She is also one of the highest-rated doctors not only in Victorville but also in the entire High Desert region! As such, she is an excellent choice for an online doctor. Some of the services she offers are:

• Acute illness treatment
• Annual physical exams, as well as sports and school physicals
• Anxiety and depression therapy
• Chronic condition management
• Dermatology and skincare
• Joint pain care, including injections
• Pediatric through to geriatric care
• Weight loss treatment
• Women's health and prenatal care

If you would like to make a telemedicine appointment with Dr. Hadidchi, you can either do so online or by calling us! If you are concerned that you might have Covid-19, Dr. Hadidchi can assess your symptoms and risk level to determine whether or not you require testing, and can refer you to a testing center, if necessary.
How much does a telehealth visit cost?


On average, telehealth visits are significantly cheaper than in-office appointments! That said, the price of telehealth does vary according to the services provided, the nature of your condition, and the specific practice involved. If you have any questions about our telehealth prices at Dr. Shima Hadidchi MD Family Practice, please give us a call. Our friendly staff would be happy to answer any cost-related questions you have.

We also accept insurance for telemedicine appointments at Dr. Shima Hadidchi MD Family Practice! For a list of insurance companies that we partner with, visit our Insurances Accepted page. Again, if you have any other insurance-related questions, we welcome you to call us. For the best experience, check in with your benefits provider before your telemedicine appointment to see what they will cover and what they require in terms of a co-payment.
What is an example of telehealth?


First of all, there is an important distinction to make between telehealth and telemedicine. Telehealth involves patient education resources, the ability to monitor your vital signs remotely via ECG or blood pressure monitors, while telemedicine involves virtual patient consultations with a doctor.

For example, if need support for diabetes management, telehealth could provide you with online food or medication logs, blood sugar levels, and insulin doses, which a nurse will review and respond to electronically. You can also receive educational videos regarding food intake and tips for managing symptoms or apps that let you know how much insulin you require based on your diet and exercise routines. At Dr. Shima Hadidchi, we can refer you to various resources by which you can accomplish all of the above. We will also schedule virtual appointments with you if you have any questions or concerns, require prescription refills, or if you require a referral or doctor's note. For virtual visits with your doctor, it is essential to be as descriptive as possible your symptoms since your doctor provide palpation, that is, hands-on care.

If you require a doctor's appointment but are unable to make it to the office due to travel restrictions or sickness, an online doctor's visit is what you need. Make an appointment with us at Dr. Shima Hadidchi MD Family Practice! We serve patients from Victorville CA, Apple Valley CA, Adelanto CA, Hesperia CA, Crestline CA, Highland CA, Barstow CA, and BEYOND!